Finance
The Indian rupee slipped below 74 today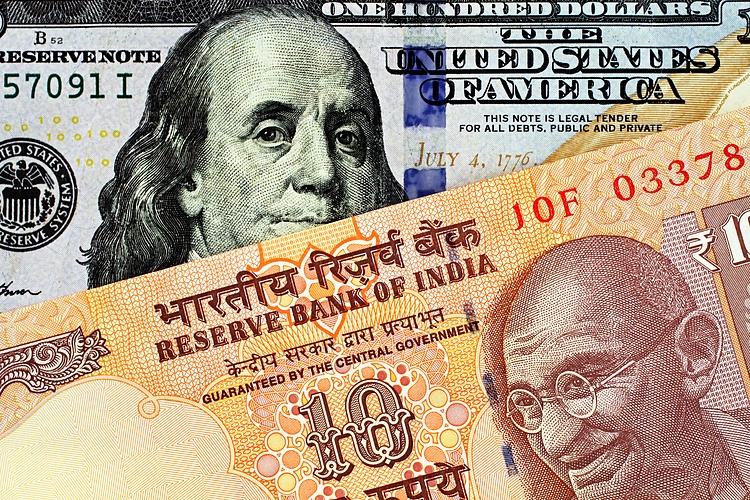 The USD/INR pair made a flat opening at 74.18 levels and traded in the range of 73.68-74.19 with a downside bias. The pair finally closed at 73.68 levels. The rupee rose to the highest level since Jun 18 against the dollar as foreign banks sold the dollar persistently for overseas investments into Indian companies that are looking to raise funds through various means. A few foreign banks were on aggressive offers for the pair in anticipation of inflows likely dollar bond issues.
The Indian rupee slipped below 74 today as the absence of dollar buying from RBI triggers dollar long stop losses. However, the dollar bulls were actively defending the 74.10 marks in anticipation that the Reserve Bank of India would step in, but since that did not happen, the rupee dropped to 74 levels and then towards 73.80 was quick as the stop losses got triggered leading to strengthening of the Indian rupee. On an annualized basis, a premium on the one-year, exact-period dollar/rupee contract remained static at 4.28%, against the previous close. 
The new 10-year G-Sec benchmark 06.10 GS 2031 closed the day at 6.256% levels. The Reserve Bank of India set the reference rate for USDINR at 74.13 levels. India's foreign exchange reserves fell by $2.47 billion to $616.9 billion as of August 20, compared to $619.37 billion a week earlier. China's industrial profits grew the slowest this year due to high raw material prices and supply bottlenecks which stemmed from inclement weather and an increase in COVID-19 cases in Asia's largest economy.
Download The Full Daily Currency Highlights
View more information: https://www.fxstreet.com/analysis/the-indian-rupee-slipped-below-74-today-202108271347
See more articles in category:
Finance